A SEPTEMBER FULL OF SOLIDARITY EVENTS

24/09/2022

News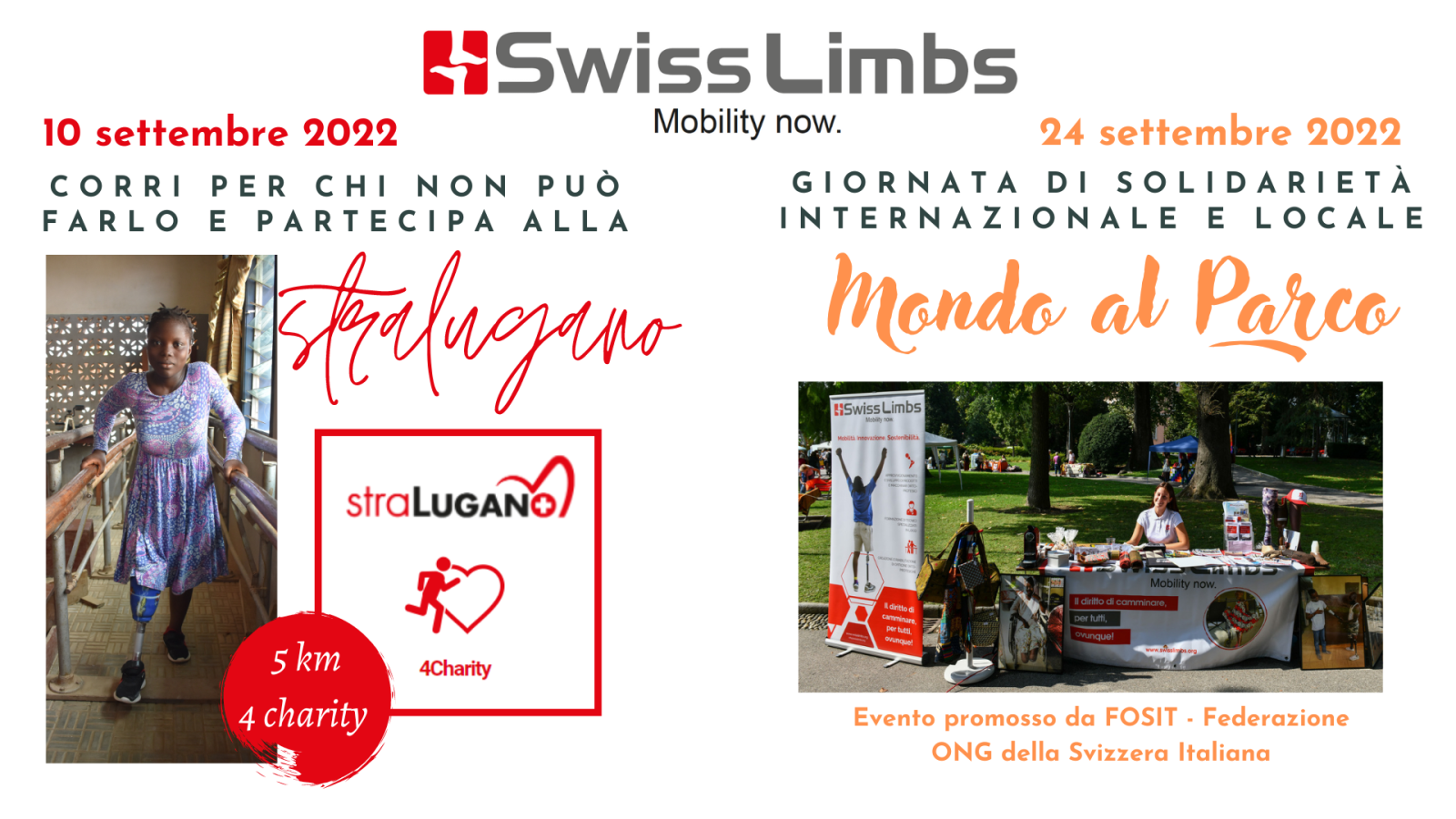 A September of solidarity events in support of cooperation and development.
This is a 5-kilometer run within the reach of anyone, even those who have never approached the world of running. It does not matter the ranking or the time taken because the purpose is anything but: to spend a happy time together.
Everyone is welcome to participate: families with strollers, grandparents with grandchildren, extended families, teenagers and adults, everyone is welcome!
To join the SwissLimbs team and run for those who no longer have legs, simply register by emailing info@swisslimbs.org with number and name of participants or by registering on site before the race.
On
Saturday, September 24
, it will instead be the turn of
Mondo al Parco
: a day under the banner of international solidarity and a convivial opportunity to meet and get to know associations, cultural groups, communities of foreigners, foundations and NGOs from Italian-speaking Switzerland that are active all over the world in the field of development cooperation, at Ciani Park in Lugano.
At the entrance to the park you will find the exhibition "Projects in the World from Solidarity Ticino" carried out in Africa, Latin America and Asia in various sectors. Throughout the day there are proposed animations and shows for children, you will find information stands and local crafts. An opportunity to foster a mutual exchange, get to know other realities and travel... while staying in Lugano!

The event is promoted by FOSIT and the City of Lugano-Sociality Division and supported by the Cantonal Integration Program (PIC) and AIL SA.

<< Back