WHERE WE ARE OPERATING
Home
/ What we do / Where we are operating
SwissLimbs implements projects related to ortho-prosthetic rehabilitation and the training of orthopedic technicians mainly in Africa and the Middle East.

SwissLimbs is currently active mainly in Africa, with several projects in Uganda, Tanzania, Mozambique, Sierra Leone and Ruanda.
In the past, SwissLimbs has concluded projects in Kenya, Jordan, Syria and India.

---
OUR CURRENT PROJECT COUNTRIES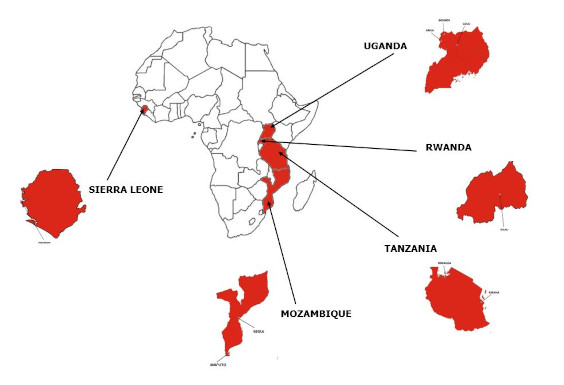 ---
OUR COMPLETED PROJECTS