OUR ACTIVITIES
Home
/ What we do / Our activities
We restore advanced mobility to disabled people who lack the options and resources to secure their own rehabilitation. SwissLimbs operates exclusively through humanitarian missions mainly in conflict areas such as the Middle East and Africa.
SwissLimbs engages in capacity building of local professionals and organizations. Our aim is to adapt technologies and expertise to benefit technicians and the health system as a whole.

SwissLimbs facilitates low cost missions to developing nations resulting in sustainable and long term social benefit funded by donations sourced from foundations, individuals and gifts in kind.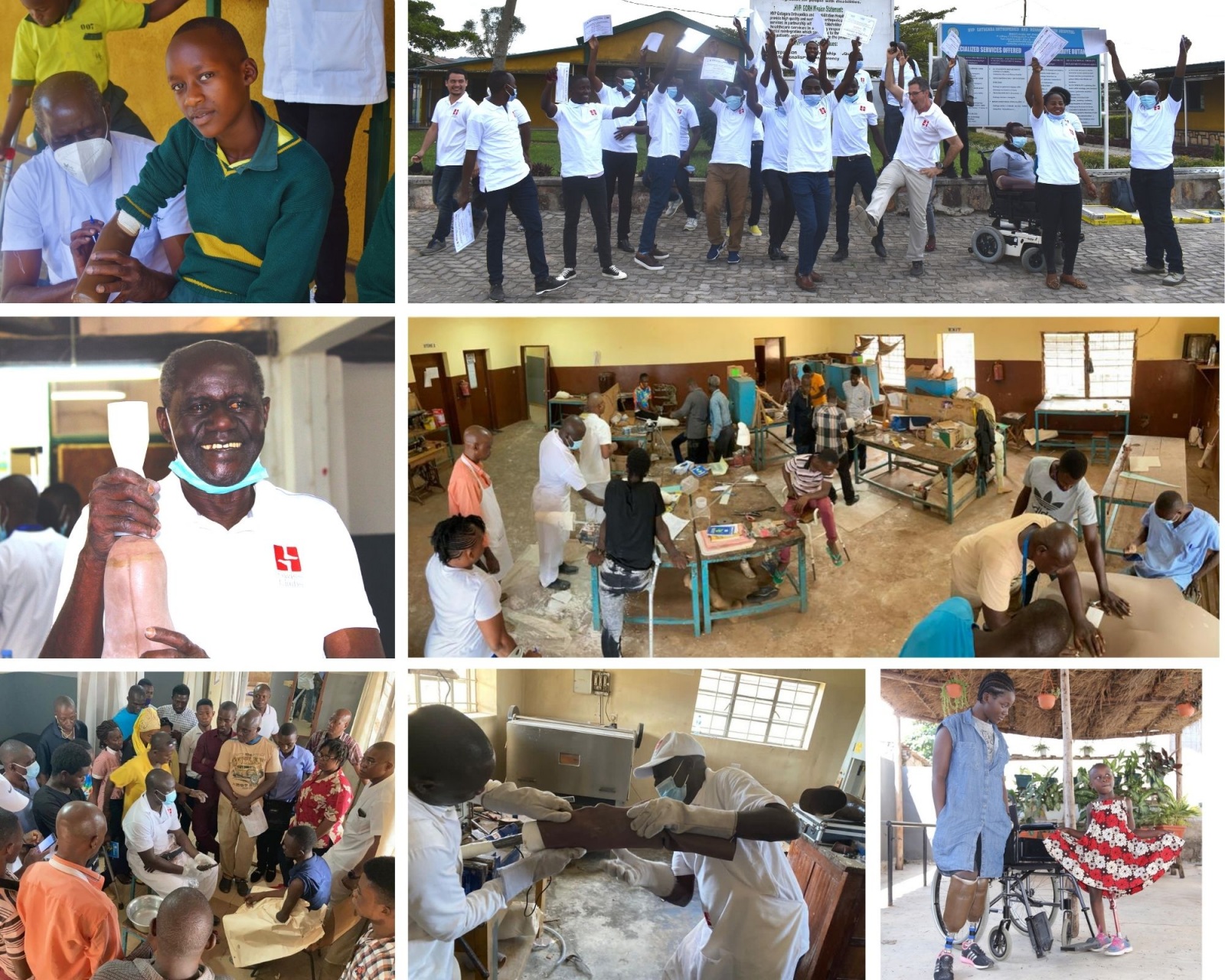 ---
Our main activities:
1. SUPPLY AND DEVELOPMENT OF ORTHO-PROSTHETIC PROCESSES, PRODUCTS, MATERIALS AND MACHINERY
SwissLimbs Assists amputees and disabled people by providing affordable orthopedic equipment and materials designed specifically for developing countries.
2. CREATION AND REHABILITATION OF ORTHO-PROSTHETIC WORKSHOPS
SwissLimbs creates or rehabilitates ortho-prosthetic workshops, which are then managed by local professionals and technicians, who also develop SwissLimbs' new low-cost technologies.
3. SPECIALIZED TRAINING TECHNICIANS ON SITE
SwissLimbs has a pool of specialized trainers at home and abroad, who teach technicians in the most innovative low-cost ortho-prosthetic technologists