SOLIDARITY BOOKS - PRESENTATION IN SUPPORT OF SWISSLIMBS PROJECTS!

16/05/2022

News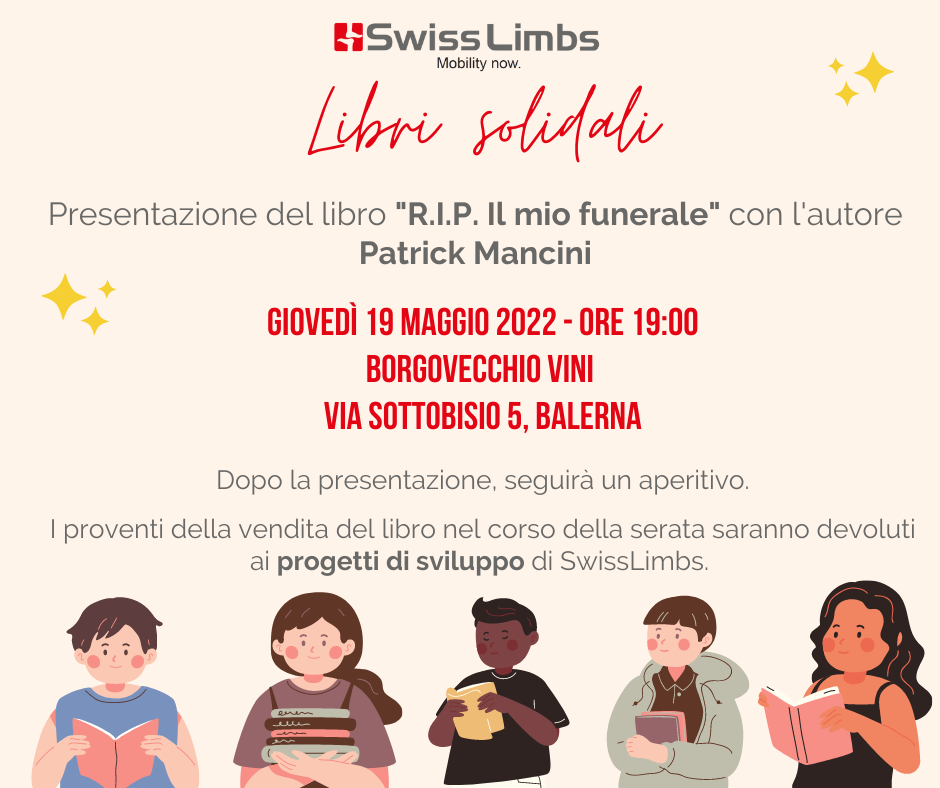 On Thursday, May 19, 2022, at 7 pm, the journalist and writer Patrick Mancini will present his latest book "RIP - Il mio funerale" at Borgovecchio Vini in Balerna (Via Sottobisio 5).

An aperitif will follow the presentation.

All proceeds from book sales during the evening will be donated to our development projects! We look forward to seeing you there!
Download:
Libri solidali - 19 maggio 2022.pdf
<< Back