DONATE TO ENSURE MEDICAL CARE FOR CHILDREN IN UGANDA!

26/10/2021

News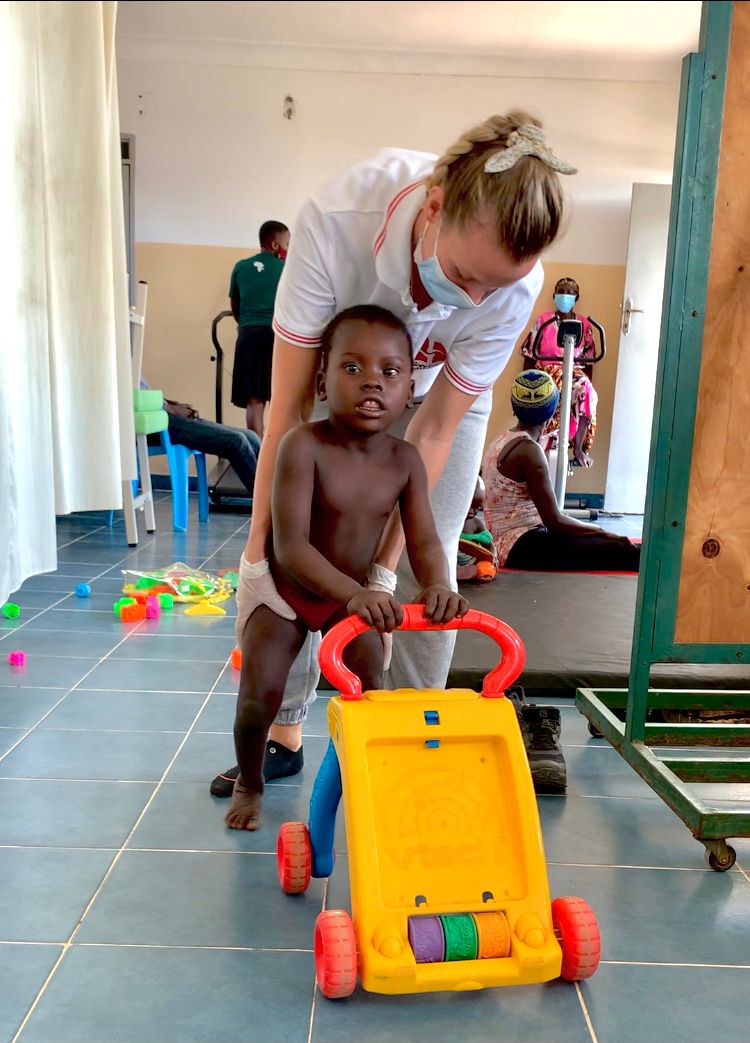 The students of SUPSI - University of Applied Sciences and Arts of Southern Switzerland, who are currently in Gulu, Uganda, to carry out their internship, have started a fundraising campaign in support of the neonatal unit of the Gulu Referral Hospital, where SwissLimbs has rehabilitated a physiotherapy unit.

Currently, there is a shortage of basic supplies such as thermometers, saturimeters, gauze and other essentials at the facility. Through a targeted donation to Gulu Hospital, you will ensure care and medical treatment for all patients, especially the children in the Neonatal Intensive Care Unit.

Make a donation in support of the children (with the purpose "Support Gulu Hospital") to the following bank account:
SwissLimbs, 6514 Sementina - Switzerland
Bank: Postfinance SA, Mingerstrasse 20, 3030 Bern – Switzerland
Bank account number: 69-204392-9
IBAN: CH27 0900 0000 6920 4392 9
BIC: POFICHBEXXX
Or via Paypal at the following
link
.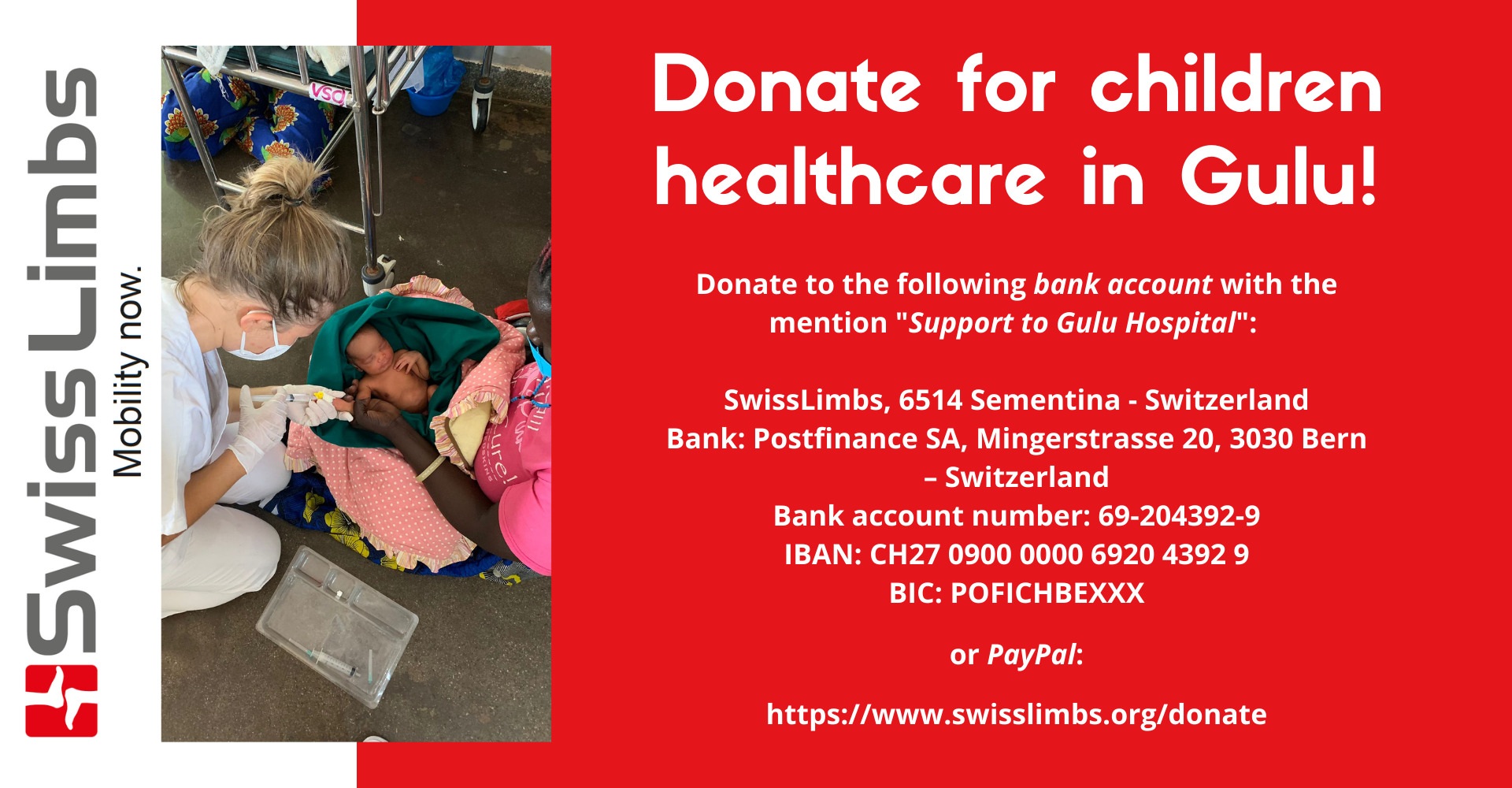 << Back