SWISSLIMBS PARTICIPATES IN THE STRALUGANO4CHARITY RACE!

29/08/2021

News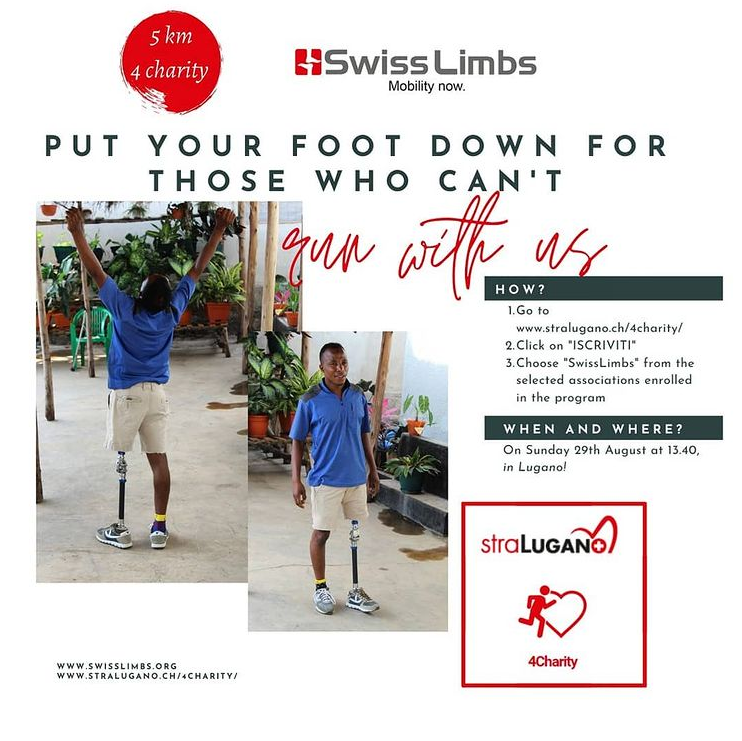 PUT YOUR FOOT DOWN FOR THOSE WHO CAN'T!
On Sunday 29 August, at 1.40 p.m. in Lugano, there will be the StraLugano4Charity, a 5 km run accessible to everyone, to be tackled by running or simply walking.

SwissLimbs is one of the associations for which participants can run: the income from registration (25 CHF) will go to our association. Our idea is to form a colourful and supportive team.

To register you can follow the steps below:
1. Go to
https://stralugano.ch/4charity/
2. Click on 'Register'.
3. Select "SwissLimbs" from the list of registered associations.

After registering, please send us an e-mail to info@swisslimbs.org to indicate your participation!

On behalf of those of you who don't have legs, we sincerely thank you for making yours available!

<< Back