SWISSLIMBS AND MAND.RO SIGNED A MOU TO PROVIDE MYOELECTRIC HANDS IN JORDAN AND AFRICA

20/08/2017

News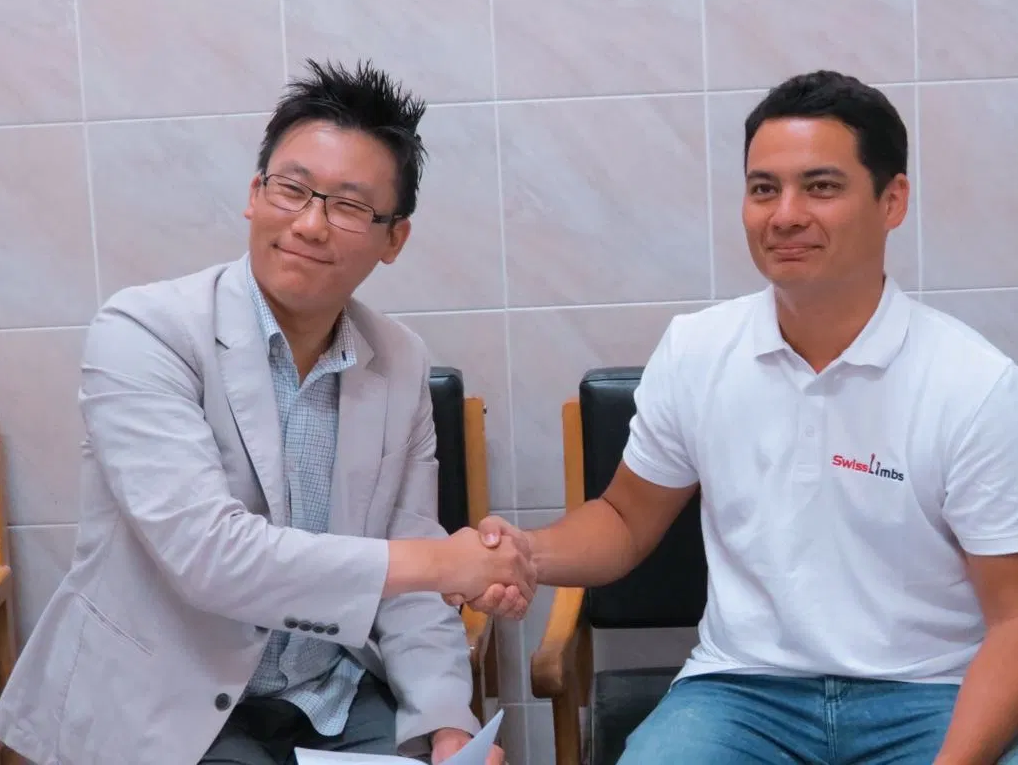 Through this agreement the Parties intends to cooperate and spread prosthetic and orthopedic expertise. The Parties will facilitate, support and promote the training and manufacturing of prosthetic upper-limbs to provide patients with appropriate assistive devices.

The aim is to improve:
The quality of life of amputees;

The ortho-prosthetic services and devices offered in developing countries such as Jordan, Tanzania or Uganda.
<< Back